When starting a company, knowing the basics about branding is the first step to getting your startup off the ground. We were thrilled to work with Quesnay to host a dynamic event tailored toward aspiring startups and entrepreneurs. Facilitated by Jennifer Byrne and Vivian Li, our esteemed panel, comprised of Linda Goldstein, Cynthia Chen, Shanna McIntyre, and Sheela Ursal, discussed everything from entrepreneurship and investors to imposter syndrome and diversity in leadership.
In case you missed it, here's a recap of the evening.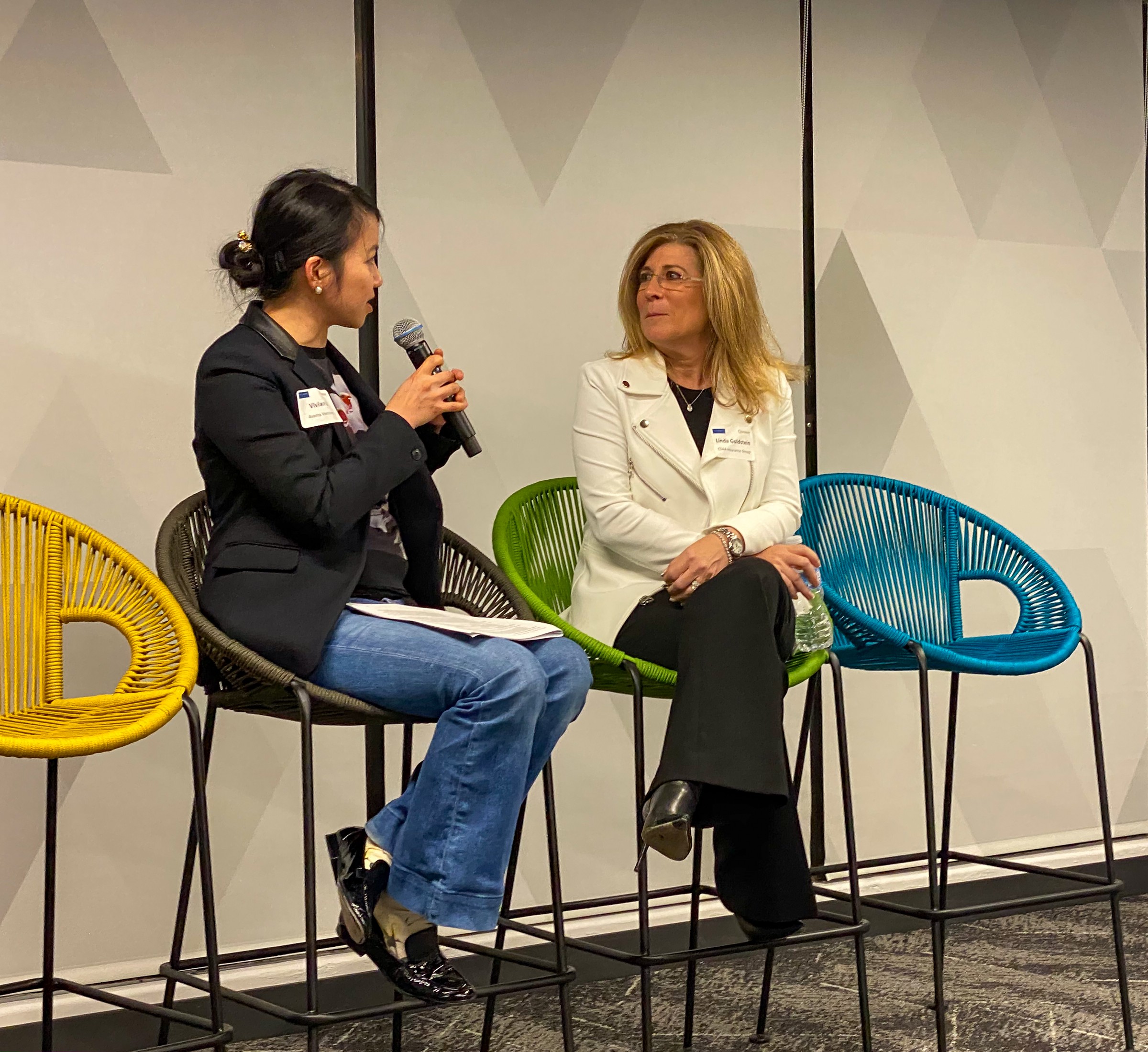 The event started with an introduction from Sanjiv Parikh, Managing Partner at Avanta Ventures, sharing our admiration for Quesnay while introducing its Co-Founder & President, Jennifer Byrne. After briefly summarizing their Female Founders in Tech program, Jennifer passed the mic to our own Vivian Li, Principal at Avanta Ventures. Vivian invited Linda Goldstein, Chief Marketing Officer from CSAA Insurance Group (CSAA IG), to kick off the event with a Fireside Chat Keynote.
Linda shared her thoughts on the customer life cycle, explaining CSAA IG's focus on being a member-centric organization with a beginning, middle, and end to customer experience. In order to remove friction from the process of acquisition, we must look through the lens of the customer to understand their experience. "When you're developing your products, address first and foremost, what is the customer problem?" urged Linda. "Because when you see it through their lens, you'll get to your desired business results."
She then went on to talk about Millennials and Centennials, and the huge buying power they have as a new generation of consumers. Centennials are keener to shop in brick-and-mortar stores because they want to have the physical experience of touching and feeling the products. They also are more passionate about sustainability, which companies take into account when marketing to this particular group of people.
With the increase of insurers fighting for customer acquisition, Linda explained how CSAA IG focuses on how to optimize and maximize individual markets. This year, they increased the number of quotes and binded policies through focusing on delivering much more personalized messaging. In the words of Linda, "If you tell them, they will come. If it's relevant, they will come, and they will buy. If you make it easy and simple, they will stay."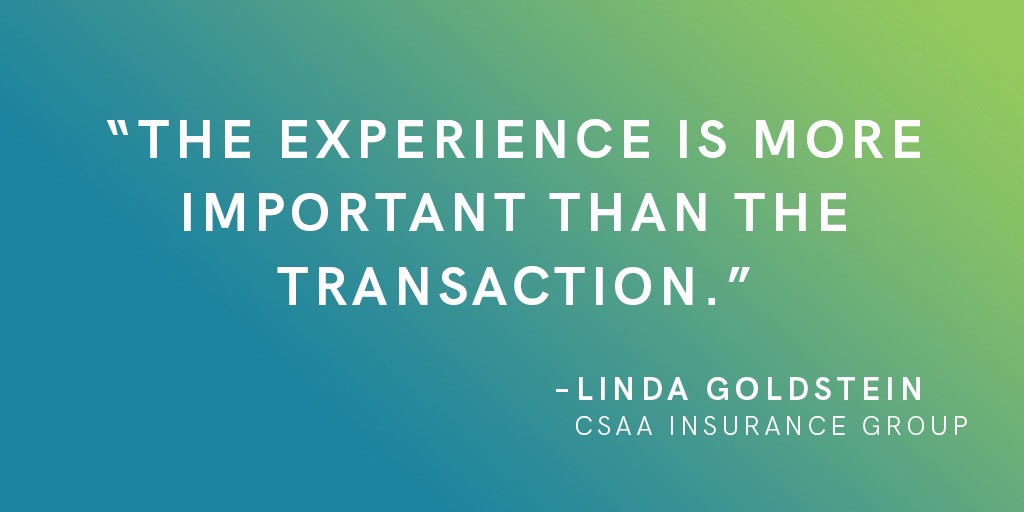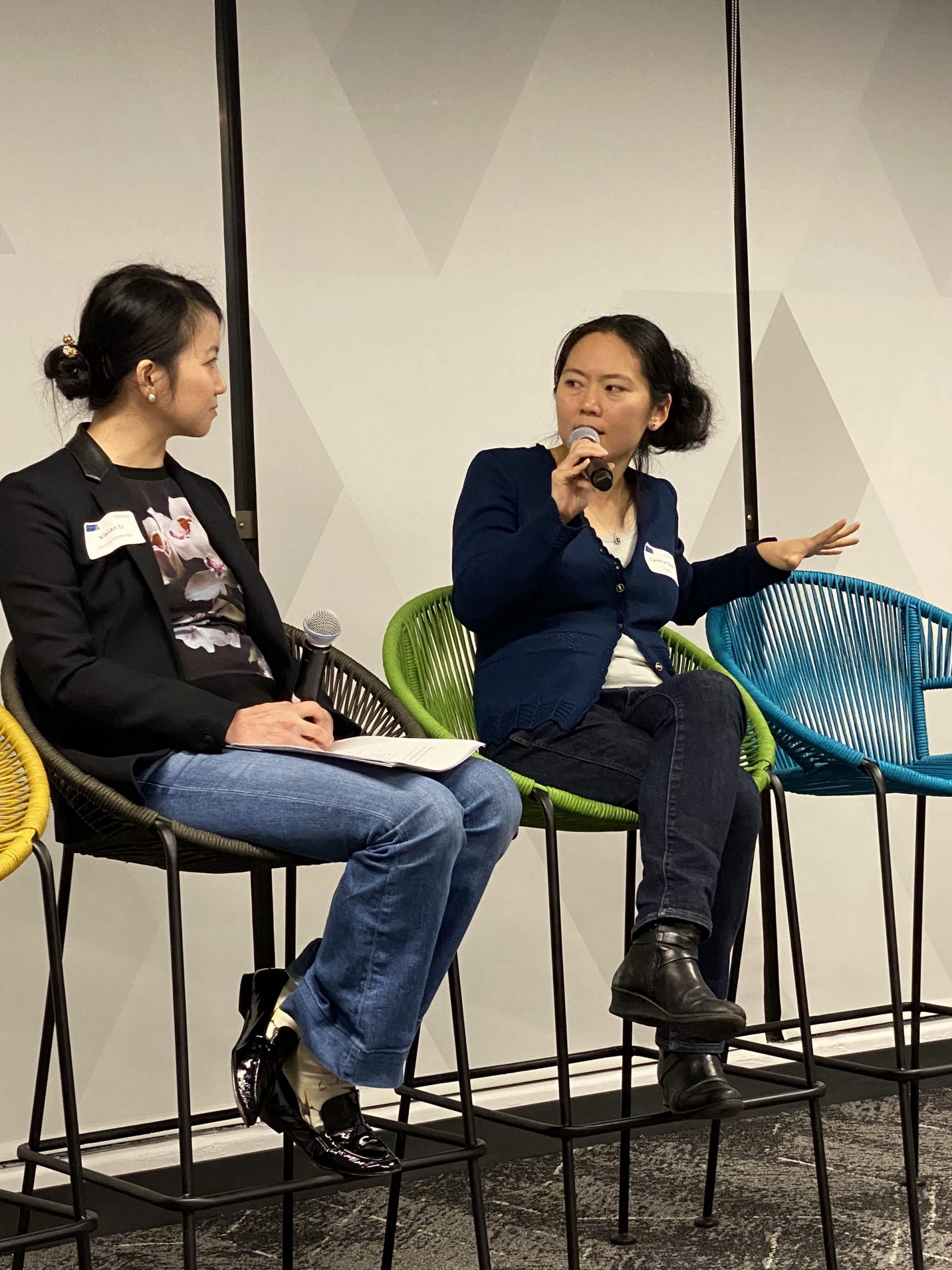 Vivian then chatted with Cynthia Chen, Co-Founder and Chief Revenue Officer at Figure.
In January 2018, Cynthia's company, Figure, took off. In less than two years, it has already disrupted the current home equity loan process. Cynthia shared her experience of starting a business, from pitching to investors to determining what it takes to get a startup off the ground.
In regard to risks, Cynthia mentioned how her background in Venture Capital was helpful because it helped her think about the enterprise-level risks at a holistic level. "If I worked at a traditional bank risk management, I would be laser-focused on credit risk and liquidity risk, because those are the real, quantifiable risks that should be closely managed. But, since I come from a Venture Capital investing background, I would know that for any early-stage company, the biggest risk is growth risk," said Cynthia. "But if we don't grow, we will die. As Chief Risk Officer, I was able to balance the two."
When choosing customers to market to, she explained how each customer journey is different and if you target correctly, you can acquire customers at a reasonable cost. To the audience, Cynthia advised to always focus on the customer and to know what people are looking for in different types of products.

The panelists were invited up, where Jennifer proceeded to facilitate the branding conversation. The remainder of the panel consisted of Sheela Ursal, Founder of Fintech Next and Shanna McIntyre, Chief Data Officer at Delos.
They kicked off the discussion by each giving advice to their younger selves at the start of their careers. Linda wished she could tell herself that everything happens for a reason and to be patient. Cynthia would tell her younger self, "Don't underestimate yourself. Don't let other people tell you what you can achieve." Shanna would encourage herself not to hide her curiosity and ask a lot of questions. Sheela advised her younger self to be ambitious.
Don't underestimate yourself. Don't let other people tell you what you can achieve.

Cynthia Chen, Co-Founder & Chief Revenue Officer, Figure
Jennifer then segued into asking the panel what they have overcome as female founders and if they have ever experienced imposter syndrome, or the feeling of self-doubt in their role. Cynthia pointed out, if you start off your company with a pessimistic morale, it will fail. It's better to be realistic and positive when launching a startup. This can come from finding the right customers to market to and having a strong team backing you up. Shayna, on the other hand, has managed to avoid imposter syndrome due to her company addressing very specific problems, so she can't help but to stay focused.

The panelists were asked to describe the differences between building a Silicon Valley startup versus a larger corporation and how they approach building a company with the "failing fast" mentality of trial and error. Linda gave an example from the opposite view of a larger company and what they have learned from startups. At CSAA IG, they are starting to embrace the notion of agile methodology where they start with identifying the customer problem, then moving quickly through the cycles to find a solution. Larger corporations can learn from startups to be more adaptive and responsible for putting something out that may not be 100% perfect, but can be evolved.
On the topic of funding and approaching investors, Shanna suggested pitching to investors who understand what you are selling. For example, with her tech company, she has seen more success with investors who are familiar with tech. It also helps if the investors recognize the customer's needs down to the core. With the motives of the startups and investors aligned, the conversation will go smoothly.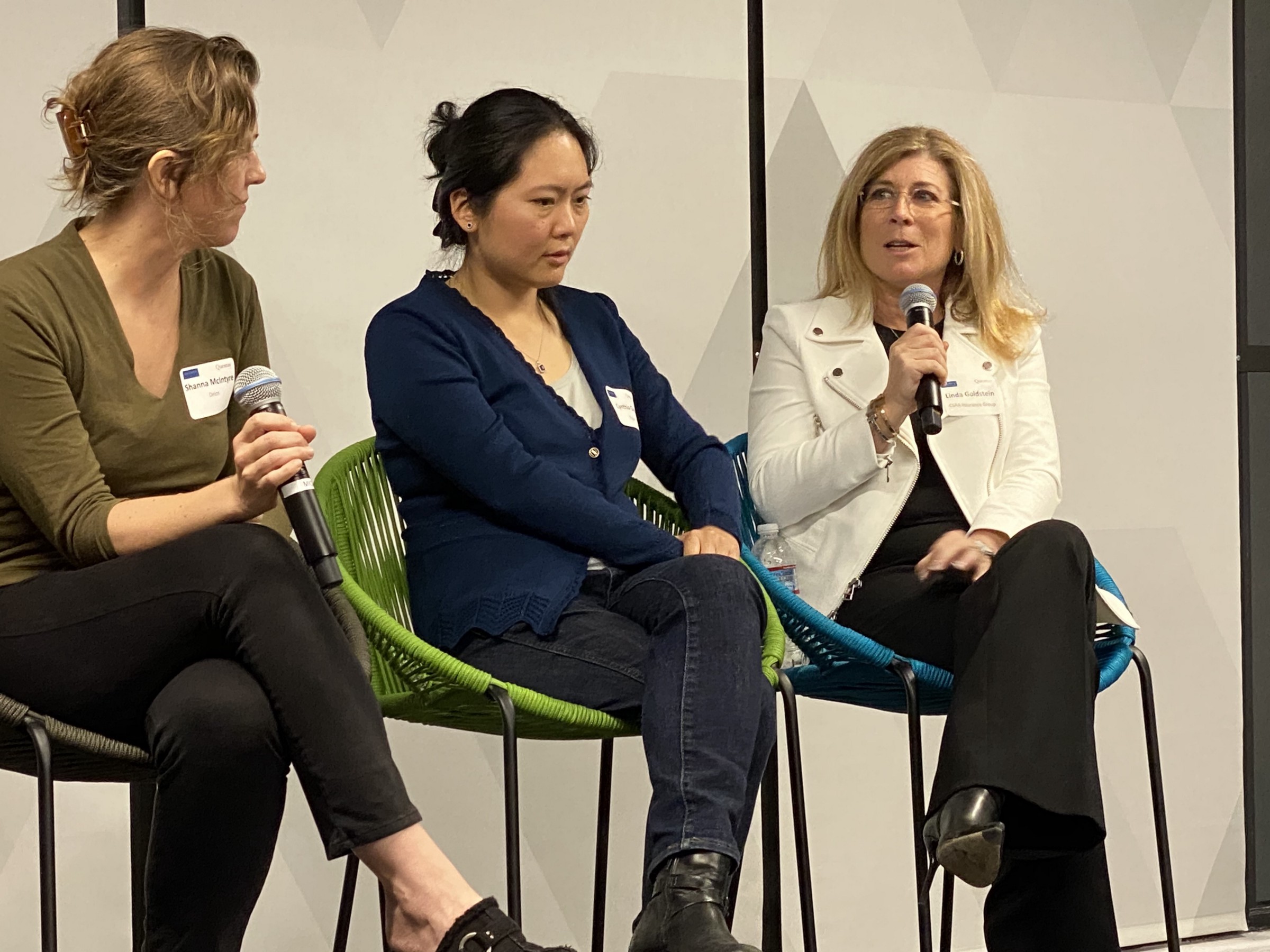 Jennifer asked the panelists about the importance of diversity and what firms are doing to make a difference. They unanimously agreed that diversity drives better business outcomes and better customer experiences. According to Linda, diversity and inclusion not only yield a better outcome but also allows you to get different perspectives and have input to make deliberate decisions. Sheela added, regardless if you are a startup founder or work for a large corporation, you must take it upon yourself to start the initiative. "Make sure you speak up," she said. "And to other women, I will say it's a great time to be a woman and let's march forward."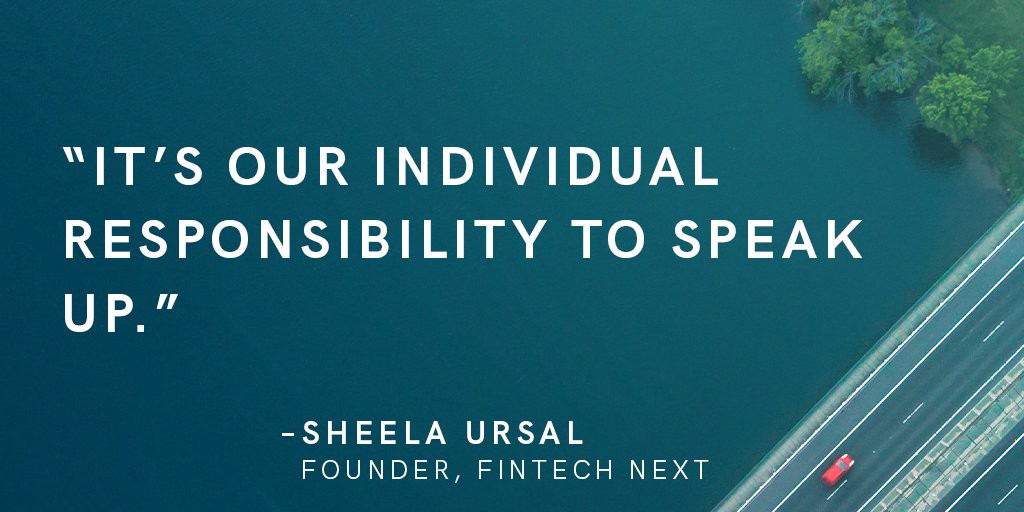 After taking some questions from the audience, the panelists wrapped up the event by offering their advice to aspiring founders.
"Know your customer and their problems."

Linda Goldstein
"Disagree, but commit. Everyone should have a chance to voice their opinions."

Cynthia Chen
"Be very curious and constantly experimenting. Throw as much as you can at the wall to see what sticks."

Shanna McIntyre
"It's a great time to be an entrepreneur. Don't be afraid to jump for it, but make sure you're in a harness and the parachute works."

Sheela Ursal
Thank you to the panelists, speakers, and audience for attending. We can't wait to host more exciting events like this in the future.
For more coverage, head to our official Avanta Ventures Twitter account and to stay updated with future events, be sure to check our Events page.