At Avanta Ventures, we put diversity, equity and inclusion (DEI) at the forefront of everything we do, from the hiring process to where we invest. We support culture-shifting organizations like Culture Shift Labs that constantly make a positive difference in the insurance industry and beyond.
Avanta Ventures Managing Partner, Sanjiv Parikh, joined Culture Shift Labs for their Culture Shifting Weekend in Silicon Valley for a discussion-filled and eye-opening couple of days. "Working with Avanta Ventures has been nothing short of amazing. The leadership's commitment to DEI and Racial Equality is a beacon of light for other fund partners to follow," said Culture Shift Labs Founder and CEO Andrea Hoffman.
Sanjiv shared his thoughts about DEI and how important it is to implement it in every industry. He believes the venture industry must do more to support DEI and invest in underrepresented communities.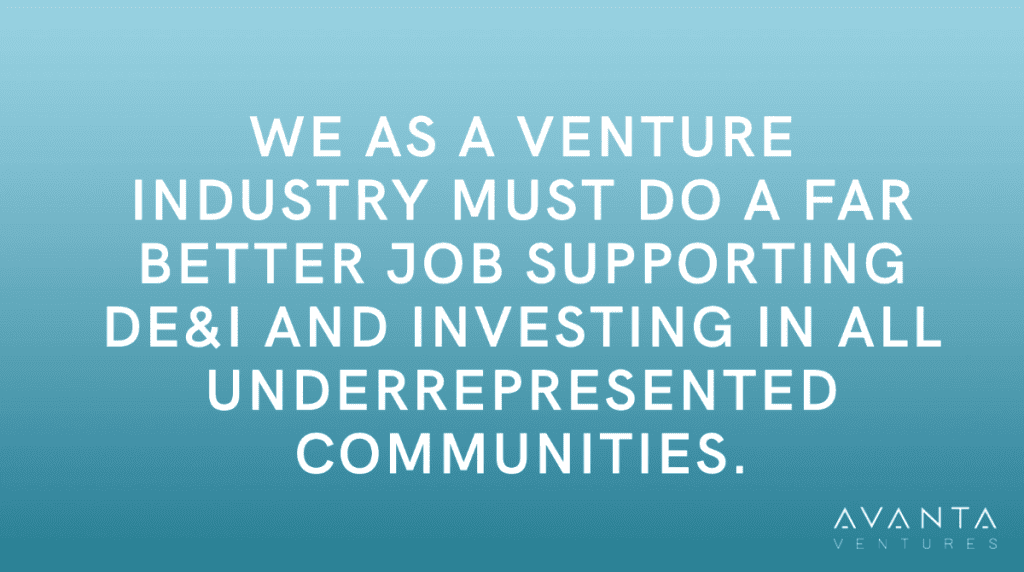 Diversity and Inclusion in the insurance industry
"We at Avanta Ventures are not only monitoring and tracking our engagements, but when we make investments, we are also adding a Diversity Equity & Inclusion Clause in our legal documentation. We also ask our portfolio companies to monitor and promote DE&I in their hiring and business practices," he explained.
---
To watch more of what Sanjiv had to say, watch the video below:
Thank you, Culture Shift Labs, for another inspiring weekend!