ITC Vegas took over the Entertainment Capital of the World this month – bringing together insurtech leaders to discover what's next and create valuable partnerships. The Avanta Ventures team was thrilled to participate and connect with innovative founders, investors, and professionals across the Insurtech ecosystem.

Debbie Brackeen, CSAA's Chief Strategy and Innovation Officer, participated in a panel discussion on, too! The Avanta team also hosted a reception on the second night, which offered great opportunities to meet with new and long-time investment colleagues and startups.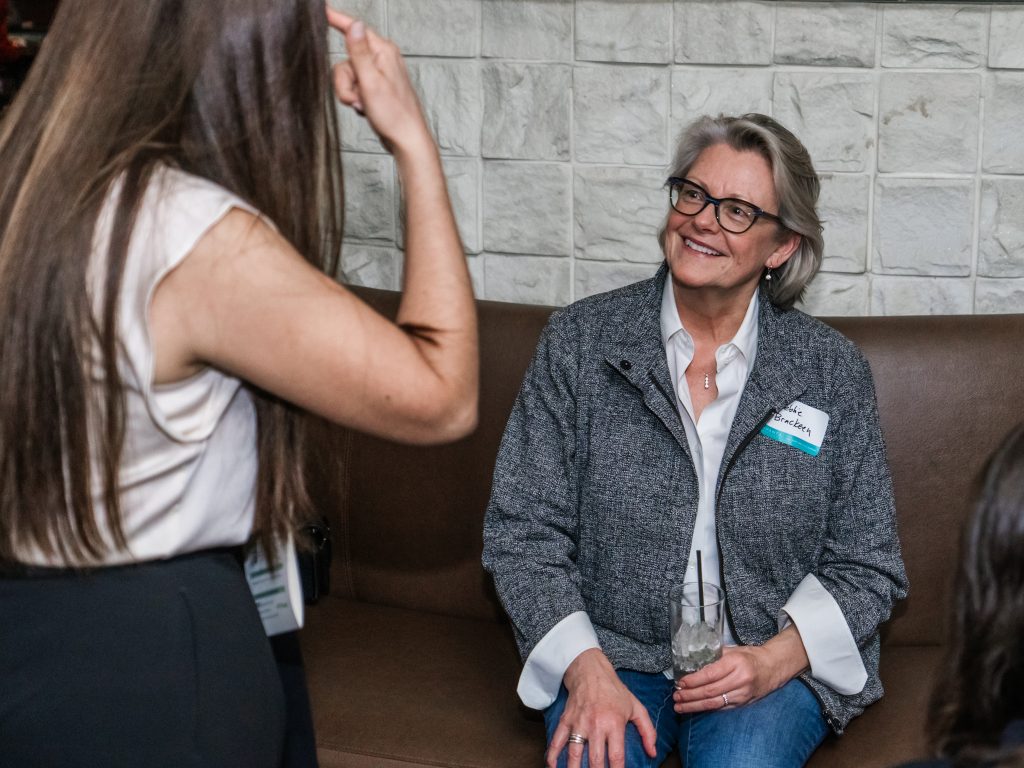 ITC Vegas: where it started
Started in 2016, ITC Vegas has quickly become the leading conference for insurance innovation, garnering an estimated 9,000 attendees this year. This record attendance is a direct reflection of the excitement and opportunity that remains within the Insurtech industry despite the headwinds in the broader financial services market. Moreover, the venture funding landscape has also continued to mature, with a shift in how investors prioritize and evaluate Insurtech businesses. Most notably, there was an increased focus on strong insurance backgrounds within the founding team, as well as an emphasis on risk management and profitable unit economics. Finally, the topic of generative artificial intelligence (AI) was a prominent theme that permeated the conference, with startups and enterprises alike rushing to uncover new use cases while also managing data security and privacy risks.

With ITC as a barometer for innovation, there remains ample opportunity for organizations to unlock new value by partnering with Insurtechs as the industry continues to mature.
Record attendance and activity
The past 12 months have been a challenging time for Insurtech businesses. With venture funding into the sector declining substantially year-over-year and on track for the lowest year since 2018, the phrase "Insurtech is dead" has been a common one shared by news pundits. The past week at ITC Vegas, however, has stood in stark contrast to the prevailing sentiment.

Founded in 2016, ITC garnered only 1,500 attendees during its first year. Since then, the conference has grown significantly to become a key industry event. This past week, an estimated 9,000 attendees descended on the Mandalay Bay in Las Vegas for the event. Throughout the 3-day conference, the Avanta Ventures team collectively had nearly 100 individual meetings with stakeholders across the insurance ecosystem, in addition to participating in multiple industry events each day. Through these meetings and conversations, we heard a widespread sentiment of excitement and commitment to innovation from key industry leaders, paired with increased maturity around how to engage with Insurtechs. Such conversations, in combination with the record attendance and activity around ITC, are a strong testament to the opportunity that remains within the industry despite the broader market retrenchment experienced by other financial services sectors.
Shifting investment focus
While the momentum around ITC and the industry remains strong, there was a marked shift from previous years in how Insurtech businesses are evaluated, and the key characteristics that venture investors focus on. The two most notable changes are the renewed focus on insurance expertise as well as the mindset shift from growth-at-all-cost to nearer-term profitability and positive unit economics.
For much of the Insurtech 1.0 era (pre-2022), many generalist investors favored founding teams composed primarily of technologists who could bring an "unburdened" lens to insurance and eschewed those with previous insurance experience. This lopsided team background led to companies with high growth rates but built atop shaky foundations and questionable unit economics. Without the necessary insurance expertise to properly manage the risk/underwriting vs. growth equation, these businesses would go on to suffer from unsustainably high loss ratios and sky-high customer acquisition costs. When paired with hardening reinsurance and fundraising markets, this ultimately became a recipe for disaster. For example, Root, Hippo, and Lemonade are down 98%, 97% and 75% respectively from their IPO prices.

At Avanta Ventures, we've long held the belief that a team with the right balance of insurance expertise and technology mindset, coupled with a focus on profitable growth, is critical to the success of an Insurtech business. Kin, Cowbell, Joyn and others within the Avanta portfolio are quintessential examples.
AI front and center at ITC Vegas
In addition to a shifting investment focus, perhaps the most prominent theme and widely debated topic within the conference was generative AI. Both startups and mature businesses are currently rushing to leverage the technology across the insurance value chain, from preparing underwriting submissions to recommending claims adjudications to generate invoices and contracts. While most use cases remain nascent, an increasing number of companies are beginning to pilot novel solutions that have the potential to drive meaningful ROI. DocLens, for example, leverages AI to predict the litigation risk of claims and potential losses. Balancing the excitement over the promise of AI, however, was also an acknowledgment of the risks of the technology. Most insurers we spoke with were keenly focused on effectively managing data governance, security, and privacy, with most approaching generative AI with realistic optimism and excitement.
Looking ahead
In many ways, the ITC Vegas conference has become a barometer of broader insurance innovation, with the record activity around the event a clear reflection of the opportunities within the space. The Insurtech industry continues to mature with an emphasis on building sustainable businesses and leveraging new technologies to deliver measurable benefits for end customers. Partnerships empower companies to test novel technologies, unlock new revenue streams, and more effectively manage risk.