We're thrilled to announce a $225M early-stage Fund II, bringing our assets under management to over $300M.

We invest $1M-$10M in early-stage companies at the Seed, Series A and Series B stages, with the ability to lead deals while reserving significant capital for follow-on investment to continue to support our portfolio. Our primary investment sectors are insurtech, mobility, and risk-adjacent sectors such as fintech, cybersecurity, smart home, and applied artificial intelligence.
Our investment team at Avanta Ventures' brings 50+ years of combined venture capital and entrepreneurial operating experience. Managing partner of Avanta Ventures Sanjiv Parikh and Avanta Ventures Partner Steve Bernardez have been repeatedly included on the annual Global Corporate Venturing Powerlist of the top 100 corporate venture groups worldwide. Additionally, our team members David Li and Pooja Shah have been named two of this year's Global Corporate Venturing Top 50 Rising Stars, selected from almost 20,000 industry professionals.
"When we founded Avanta Ventures in 2017, I envisioned a venture arm that would leverage the external startup ecosystem to amplify CSAA's innovation strategy and capabilities," said Debbie Brackeen, chief strategy and innovation officer at CSAA Insurance Group.
"Avanta Ventures has allowed us to invest in companies where we add unique value via partnership engagement with CSAA's product, operations, marketing, and distribution units." Avanta Ventures is part of Brackeen's strategy to bring all of CSAA's innovation functions under one roof, enabling accelerated growth for CSAA.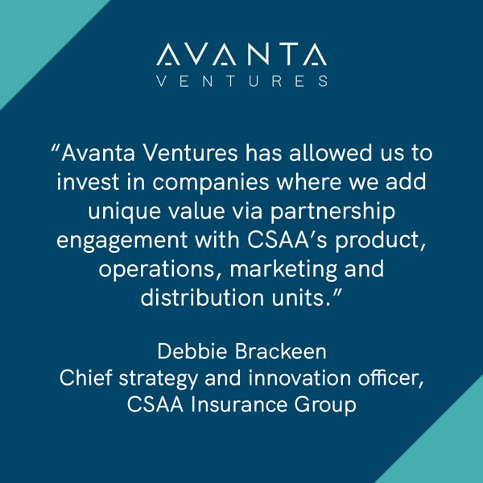 In 2017 Avanta Ventures started with a $75M Fund 1 focusing on early-stage companies in the Seed and Series A stages. The Fund I portfolio includes exciting companies such as:
Cowbell – Cowbell delivers standalone, state-admitted cyber insurance. Its AI-powered continuous underwriting platform maps threats and risk exposure to coverages. It enables agents to deliver policies tailored to each customer's unique needs in less than five minutes.
Kin – Kin Insurance is an Insurtech startup that uses public data and machine learning to simplify homeowners insurance, leveraging thousands of data points to recommend the appropriate coverage for every home.
RapidSOS – RapidSOS provides an emergency platform connecting IoT devices to first responders and 911 dispatch centers across the United States. RapidSOS's delivery of accurate location and other data to 911 dispatchers enables faster emergency responses to save lives.
In addition to our venture fund investments, we operate an accelerator called Avanta Studios. Through our Studios program we with pre-seed companies to help them achieve key milestones, such as product market fit, customer and partner engagement, and initial institutional venture financing. We're proud of the numerous Avanta Studios participants who have raised venture capital, including Delos Insurance, who received a seed investment from Avanta Ventures.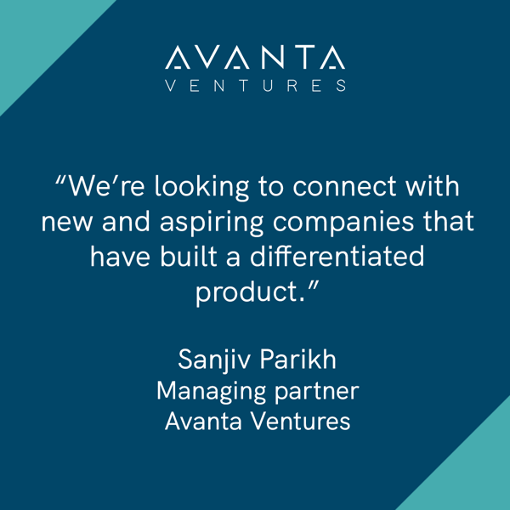 "We're looking to connect with new and aspiring companies that have built a differentiated product," said Parikh. "We're ready to talk with promising startups where we can add value and help them progress to their next stages, driving growth for the portfolio company and CSAA."
If you are interested in working with Avanta Ventures to put your ideas into action, contact us here.