Events
From intimate roundtables to compelling panel discussions, meet the Avanta team, learn from our event partners, and join the conversation around technology, insurance, and beyond.
June 5-7, 2023
|
San Francisco Marriott Marquis
At DIGIN, the most knowledgeable experts dive deep into customer experience, insurtech partnerships, competitive pressures, regulatory changes and more. At this year's event, Avanta Ventures Senior Associate Deepak Mishra will be one of the judges for the Innovation Faceoff, where startups compete to show off their latest innovation and compete for the DI Innovation Award.
Wednesday June 7, 2023
|
1:45 - 2:25 PM ET
|
Javits Center, New York City
It's only a matter of time before autonomous vehicles become fully commercialized. Unlike traditional motor insurance, insurers will face new challenges in offering ideal solutions – both for customers and insurers – concerning autonomous vehicles. At this year's Insurtech Insights event in New York, join a panel of experts including Moha Shah, Avanta Ventures Head of Portfolio Development, as they discuss the latest movements to penetrate this new growing segment.
Thursday June 8, 2023
|
6:00 PM PT
|
Santa Monica, CA
Join Avanta Ventures Senior Principal David Li at a16z's Tech Week LA for a panel discussion on Dispelling the Myths of Corporate Venture Capital, with fellow panelists from Allstate Strategic Ventures and MassMutual Ventures.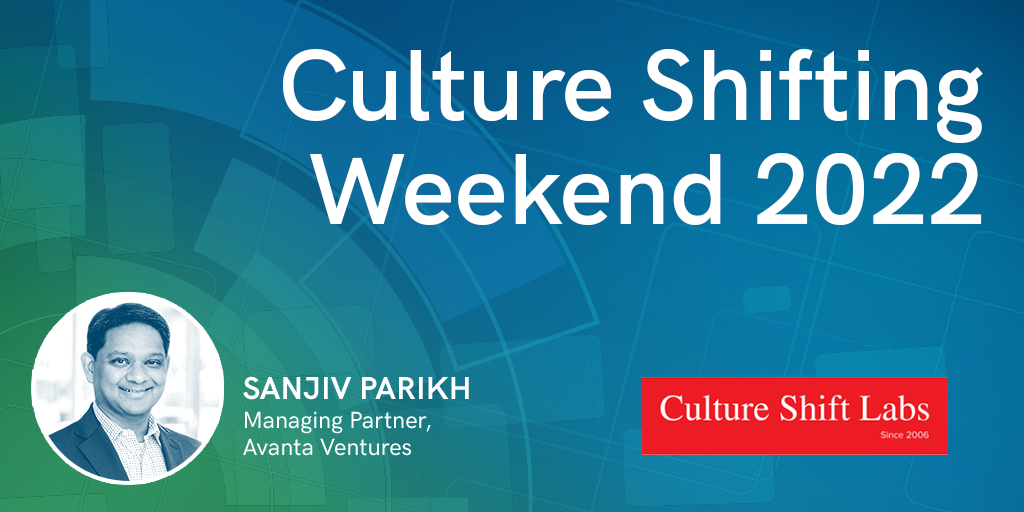 Sanjiv Parikh joins Culture Shift Labs for a transformative weekend
read more
Our Event Partners
Our partners help us bring cutting-edge content and fresh perspectives to the events we host, while focusing on communities and technologies we see transforming the insurance industry.