Imagine vehicles requesting and paying for their own services, such as maintenance, repairs or even insurance. Avanta Ventures' newest portfolio company, Car IQ, will enable cars to do just that. A company developing technology to enable full machine-to-machine commerce, Car IQ's mobile payment gateway enables vehicles to autonomously connect to a bank's payment network, validate services received, and pay for them.
Led by an experienced team of serial entrepreneurs, the company is building a vehicle fingerprinting technology that can reliably identify individual vehicles using a myriad of in-car data. Merging this vehicle authentication technology with broad payment network integration enables multiple new vehicle payment use cases. Starting with the commercial market, the Car IQ platform will connect fleets, service providers, and financial institutions to enable cars to automatically schedule, verify, and pay for servicing.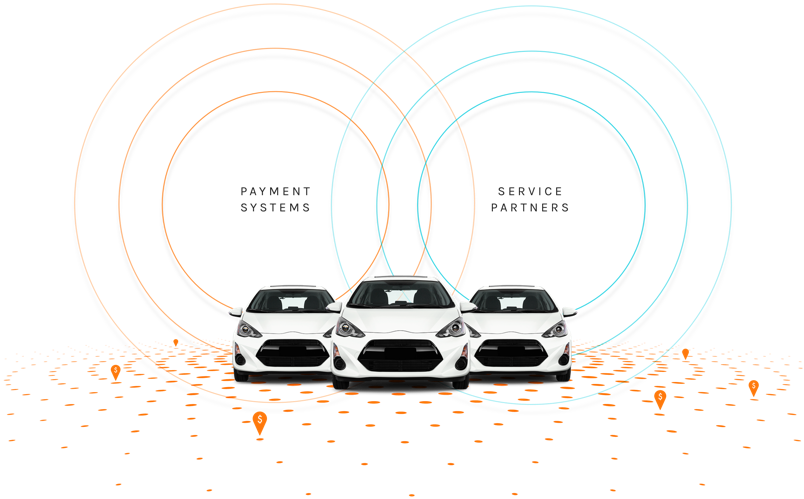 Our Partnership
Car IQ and Avanta Ventures share a common vision for how technology can transform mobility. By connecting vehicles directly to payment systems and service providers, Car IQ can streamline how vehicle fleet operators manage their fleet, including risk mitigation and insurance payment.
Car IQ has the potential to significantly enhance the automotive and insurance experiences for AAA customers by providing simple and secure vehicle payment for service and insurance, as well as new data to better underwrite policies.

Debbie Brackeen, Chief Strategy and Innovation Officer at CSAA Insurance Group
Our team first met Sterling Pratz, Car IQ founder & CEO and a former professional race car driver, in 2018 and were immediately impressed by his and the Car IQ team's deep technical expertise and experience within the telematics and mobility fields, all of which is required to execute on this new business efficiently.
At Avanta Ventures, we believe mobility is expanding from personally owned and driven vehicles to the growing importance of commercial fleet services, and Car IQ shares that belief. As that shift begins to occur over the next decade, the effective management of vehicles, including autonomous vehicles, becomes a key component to offering new mobility services, and the payments platform required to enable that becomes equally significant. We believe Car IQ will be that payment platform as a result of the technology they've built and the team they've assembled.
We are excited to explore and collaborate with the Car IQ team on potential new services and experiences we can offer AAA customers in the future:
Enabling cars to select and pay for insurance policies depending on utilization — personal, ride share, and rental
Better underwritten auto policies based upon internal vehicle data history from Car IQ
Autonomous vehicle maintenance and repair payment
Recent News
Avanta Ventures is thrilled to invest in Car IQ's recently announced $5 million in Series A funding to accelerate the growth of autonomous payments by vehicles.

Partnering with value-add investors like Avanta Ventures will allow us to execute our vision even more rapidly as we grow our team, scale our operations, and focus our efforts on powering full machine-to-machine commerce.

Sterling Pratz, Car IQ founder & CEO