Welcoming our newest team member
We're thrilled to welcome Deepak Mishra, Senior Associate at Avanta Ventures. In this role, Deepak will research investment focus areas, build investment theses, source deal flow, and conduct due diligence on investment opportunities.
Before Avanta Ventures, Deepak was an Associate at MS&AD Ventures, where he focused on investing in Insurtech, Fintech, Supply Chain, and Web 3.0 startups globally. He also worked at Scout Ventures and Amazon Web Services in their Finance Leadership Development Program. He started his career in management consulting, where he worked on Data Science, AI, and Automation projects for clients in industries including insurance, reinsurance, wealth management, telecommunications, government-sponsored entities, and government.
Deepak received his MBA from Georgetown University's McDonough School of Business and holds a BA in Mathematics and minors in Statistics and Economics from the University of Maryland, Baltimore County. Deepak enjoys running, cooking, and spontaneous travel.
Things to know about Deepak
What is an interesting technology trend you're watching?
I'm monitoring trends in the digital asset insurance industry and its diverse sectors. As more retail consumers and businesses enter this industry, I am excited about emerging use cases that could disrupt the insurance value chain. I find the growing need to bridge the divide between traditional insurance providers and digital asset companies specifically interesting, often through a centralized approach, especially as more institutional investors enter the digital asset sector.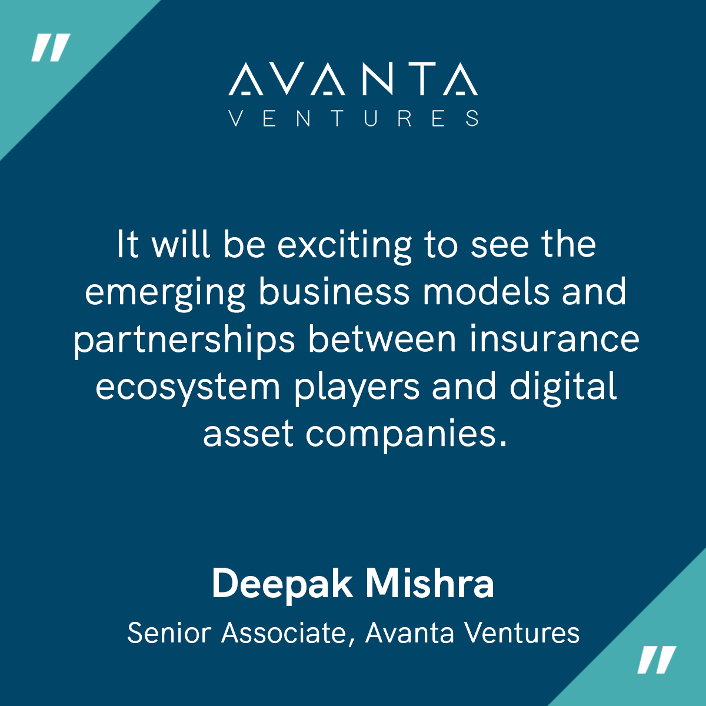 It will be exciting to see the emerging business models and partnerships between insurance ecosystem players and digital asset companies. As the infrastructure, technology, and industry mature, I am optimistic that actuaries and underwriters will look beyond the most profitable risk types, such as server node hacks, oracle failures, code vulnerabilities, NFT scams, de-pegging, over-collateralization, and more.
What is one podcast you'd recommend to a startup founder?
A podcast I would recommend is Entrepreneurial Thought Leaders by Stanford University. It features entrepreneurs from diverse industries who offer valuable lessons in forming new ventures that span ideation, fundraising, and scaling their businesses.
If you could travel to one place, where would it be?
I recently returned from traveling across Europe, where I visited seven cities in two weeks. Porto and Prague were my favorites, but I couldn't visit Greece, so that's next on my list.
What's the best piece of business advice you've ever received?
Some of the best advice I received was to smile, hustle, work hard, and iterate, which can help push boundaries beyond your imagination.
Please help us in welcoming Deepak to the Avanta Ventures family!